变色龙
bian4 se4 long2
One of the reasons I love to stare at Chinese glyphs is because they often reveal interesting details about history and culture art and science.
For example, the Chinese word for Chameleon is literally "changing color dragon".
Isn't that amazing? What a wonderful word in a wonderous world! Dragons really exist!
But… what is the favorite color of the 天龙之女?
青色的.
Happy Chinese Valentines Day! 快乐情人节.
(bonus cheng yu 画蛇添足 , 画龙点睛 )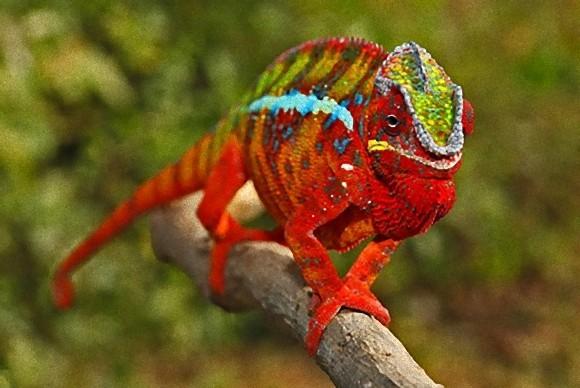 520.